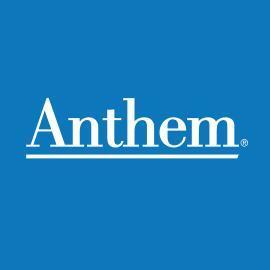 Health insurance giant Anthem Inc. will acquire Aspire Health, the nation's largest non-hospice, community-based palliative care provider.
"Aspire Health shares our perspective on the increasingly important role of integrated care and has built a unique model that provides palliative care and support services for patients and their families," said Gail K. Boudreaux, president and CEO of Anthem. "With the addition of Aspire Health to Anthem's other clinical care assets such as CareMore Health and AIM, we will be able to offer our consumers, customers, and other health plan and provider partners a broader array of programs and services that meet their diverse needs and drive future growth opportunities for our company."
Nashville-based Aspire currently provides services under contracts with more than 20 health plans to consumers in 25 states, including Indiana. The company uses proprietary predictive clinical and claims-based patient algorithms to identify patients with a serious illness who may benefit from an extra layer of support.
Once patients are identified, Aspire assigns a comprehensive care team that includes physicians, nurse practitioners, nurses, social workers and chaplains. The team works in a team approach to address symptom management, patient-family communication, advance care planning and to coordinate care with other medical professionals including primary care, specialty care and in-home care providers.  
Aspire was founded in 2013 by former U.S. Senator and physician William Frist and Brad Smith, who serves as the company's CEO. Aspire has five locations in Indiana including Ft. Wayne, Gary and South Bend.
Financial terms of the transaction were not disclosed. Anthem in a statement said the acquisition, which still is subject to regulatory approval, is expected to close by the fall.  
Indianapolis-based Anthem Inc. serves more than 74 million people through its affiliated companies, including nearly 40 million within its family of health plans.