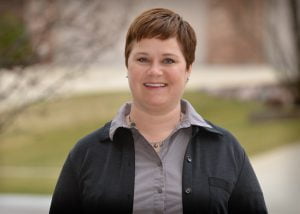 Stacey Kellogg has been named editorial director of Ideas in Motion of Valparaiso.
Kellogg, a Michigan City native, has a Bachelor of Arts degree in professional writing from Purdue University. She has more than 20 years of writing and editing experience.
Kellogg most recently served as regional manager, community relations for La Porte Hospital, Porter Regional Hospital in Valparaiso and Starke Hospital in Knox as well as the La Porte and Porter Medical Groups.
Kellogg will lead the content, core, coverage and student teams, set editorial standards and guidelines, and collaborate on team development and content creation and format. 
Ideas in Motion is an online media organization, which operates Valpolife.com, PortageLife.com, LaPorteCountyLife.com, and NWIndianaLife.com.