Gov. Eric Holcomb on Tuesday named David Rosenberg as the state's secretary of commerce effective immediately.
Rosenberg had been chief operating officer and chief of staff for the Indiana Economic Development Corp. He takes over for Brad Chambers, who recently left and is rumored to be running for governor.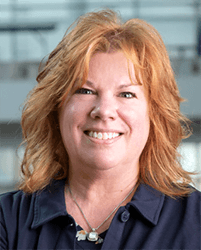 "David has been instrumental in guiding the IEDC team over the last two years, and I am confident in his ability to continue to lead the strong team and Indiana's extraordinary economic momentum," Holcomb said.
He also announced that Ann Lathrop, IEDC's chief strategy officer, will continue to lead the agency's integrated business development strategy while assuming more of the agency's strategy-focused responsibilities. Lathrop will join Rosenberg on the governor's cabinet.
Rosenberg, who joined the IEDC in August 2021, began his career as deputy chief of staff and director of enterprise development for former Indianapolis Mayor Greg Ballard. He also previously served as operations officer for Indianapolis Public Schools and vice president of operations for Market Street Group.
As chief operating officer and chief of staff for the IEDC, Rosenberg oversaw the agency's operations, cultural and young professional development team, as well as several strategic IEDC initiatives, including the Indiana Regional Economic Acceleration and Development Initiative (READI), and the LEAP Innovation and Research District in Boone County.
"I'm incredibly humbled and grateful to Gov. Holcomb for the opportunity to lead the IEDC and serve Hoosiers as Indiana's next secretary of commerce," Rosenberg said. "Over the last two years, we've executed against a strategic vision that enables businesses and talent to be successful in Indiana while setting new committed capital investment records and unprecedented investments in communities throughout the state. Our focus on the economy of the future will impact generations as we ensure Indiana continues competing to win."
Lathrop joined the IEDC in November 2021 with more than 30 years of combined experience in business development, sales, finance and brand management. She began her career as an auditor for KPMG and went on to serve as deputy mayor for the city of Indianapolis before transitioning to city controller. Most recently, she served as Crowe's first chief marketing officer, where she led marketing and brand strategy and realigned the inside sales team deployment.
This story originally was published by Indiana Capital Chronicle, which is part of States Newsroom, a network of news bureaus supported by grants and a coalition of donors as a 501c(3) public charity. Indiana Capital Chronicle maintains editorial independence. Follow Indiana Capital Chronicle on Facebook and Twitter.