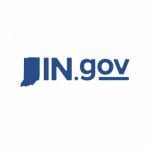 The SAFECHR Coalition for Human Rights with offices in Munster and Chicago, recently was awarded a $193,000 grant from the Indiana Victims of Crime Act to fund training and treatment programs for personnel who work with victims of sexual assault and human trafficking.
The victim services division of the state of Indiana administers funding to programs throughout the state that provide a variety of direct services to crime victims based on specific needs.
Services are defined as efforts that respond to the emotional and physical needs of crime victims, assist primary and secondary victims of crime to stabilize their lives after victimization, assist victims to understand and participate in the criminal justice system, and provide victims of crime with a measure of safety and security.  
The SAFE Coalition for Human Rights was formed in March 2004.  
Group founder Dr. Kalyani Gopal, a Munster-based psychologist, said the group's mission is "to protect the human dignity of trafficked persons globally through education, prevention, and rehabilitation programs."
Gopal said the grant will go a long way to helping the group to achieve its goal of establishing a SAFE Village for victims. The group hopes to raise $6 million to build the proposed village.