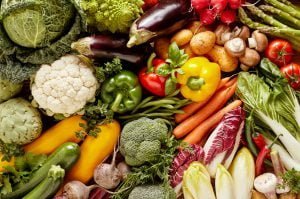 Gordon Food Service, a privately held, family-managed food service distributor, will build a new 500,000-square-foot warehouse-distribution center in central Indiana that could create more than 400 jobs by the end of 2025.
A statement from the Indiana Economic Development Corp. said Michigan-based Gordon Foods, which has several locations in Indiana including, Merrillville, Highland and Michigan City, will build its new facility in the NorthPoint Industrial Park in Westfield near Indianapolis.
"With options all over the Midwest and around the world, Gordon Food Service chose Indiana to launch its new distribution center, and I couldn't be more grateful," said Gov. Eric Holcomb. "We'll continue working to take Indiana's business environment to the next level, ensuring their future success in Indiana."
Gordon Food Service is expanding its distribution network to support its overall sales growth in the Midwest, according to the IEDC. The new building will include office space and a Concept Kitchen to help customers with menu development and provide culinary demonstration.
Construction is set to begin in spring 2020, and the facility is expected to be operational by the end of 2021 pending local zoning approval.
Gordon Food Service, which employs approximately 20,000 people across its U.S. and Canada locations, will begin hiring in late spring 2021 for positions in warehouse operations, transportation, sales and administration.
"Our roots are in the Midwest, where our business has steadily increased for decades, and we continue to grow by offering customers great service and an even wider range of products," says Rich Wolowski, Gordon Food Service president and CEO. "We saw an opportunity to place a new distribution center in a strong, established market, giving us the ability to deliver more efficiently to our customers."
The IEDC will offer Gordon Food Service up to $5 million in conditional tax credits based on the company's job creation plans. These tax credits are performance-based, meaning until Hoosiers are hired, the company is not eligible to claim incentives.
The city of Westfield will consider additional incentives, the IEDC said.