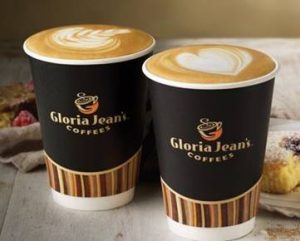 Gloria Jean's Coffees is opening a new location, which also will feature a drive thru, in Crown Point.
The location at Broadway and East 109th Avenue is owned and operated by Raed Naser.
"Our new drive thru location makes it easier than ever to grab Gloria Jean's Coffees' specialty beverages on-the-go," said Sam Ferreira, president of Gloria Jean's Coffees. "We know how busy our guests are and we're thrilled to provide locals with the same delicious experience they've come to expect, but with the added convenience of a drive thru."
Gloria Jean's Coffees was founded in Illinois in 1979 and today is headquartered in Santa Fe Springs, Calif. near Los Angeles. There are 60 Gloria Jean's Coffees locations in the U.S. with several more scheduled to open by year's end, according to the company.