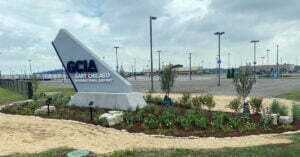 The Gary/Chicago International Airport is planning the return of its airshow this summer.
The city of Gary, the airport and the South Shore Convention and Visitors Authority will partner to bring back the show that has been on hiatus since 2016.
"The city of Gary is ecstatic to welcome back the Gary airshow," said Gary Mayor Jerome Prince in a press release. "While the COVID-19 pandemic and other limitations have kept the city from putting on the airshow since it last took place in 2016, the Gary airshow is back."
The Aug. 5 and 6 event will feature regional, national and international aviation professionals at Marquette Park. The visitors authority is funding the event, along with other support from regional partners.
"We are excited to be a part of this event," visitors authority Chairman Andy Qunell said. "It is our mission to support attractions throughout the South Shore Indiana region — so the Gary Airshow is a perfect opportunity for us to get involved by attracting visitors to the city of Gary and promoting what the city has to offer."
Airport officials said the 2015 runway extension and other infrastructure investments will make this airshow even better.
"Our airport has been able to fill in an increasingly important niche in the economy of Northwest Indiana over the years by supporting our regional economy and promoting local tourism," said Pete Visclosky, airport authority chairman. "We are overjoyed to continue filling this niche by supporting and promoting the Gary airshow."