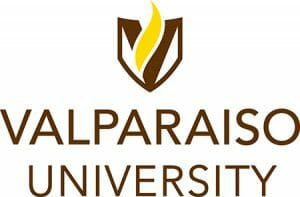 A move which would have seen Valparaiso University's more than 130-year-old law school continue as a new program of Middle Tennessee State University has been denied.
The Tennessee Higher Education Commission on Oct. 15 denied MTSU's plan to transfer Valparaiso's American Bar Association-accredited law school to its Murfreesboro, Tenn. campus. The transfer was approved by the boards of Valparaiso and MTSU on Oct. 10.
Valparaiso in a statement said it was disappointed in the commission's decision, which was designed to serve prospective students in the Nashville area who sought a law degree in the middle Tennessee region.
"We are grateful for the dedicated work by teams from both institutions throughout this process," the university said.
Valparaiso will continue educating and serving its current law students. Valparaiso announced in fall 2017 that it no longer would accept first-year law students beginning in fall 2018.
"We are truly grateful for the good work and dedication of our law students, faculty, and staff," Valparaiso University said. "We will continue to provide the opportunity for all currently enrolled students at Valparaiso University Law School to complete their legal education through Valparaiso University Law School in a timely manner."
Valparaiso's law school has experienced declining enrollment in recent years, which led to financial challenges. The college has said, "the law school is financially unsustainable for the foreseeable future and its continued operation could significantly impede the university's ability to achieve its mission, vision and goals."
MTSU President Sidney McPhee also was disappointed in the commission's decision. MTSU and Valparaiso in June announced they had entered into a non-binding letter of intent to transfer Valparaiso's law school to MTSU.
"We regret that the Tennessee Higher Education Commission did not approve our proposal to establish a college of law to provide the citizens of middle Tennessee and surrounding areas an accredited, public law school," McPhee said. "We thank our friends at Valparaiso for their generous offer to transfer its school of law, which would have represented a significant multi-million dollar gift to the state of Tennessee."
Mike Krause, executive director of the Tennessee Higher Education Commission, in a statement regarding the board's decision said, "as the state's higher education coordinating board, the responsibility for weighing both the benefits and challenges of program proposals is at the core of THEC's mission. (The Oct. 15) decision reflected a thoughtful analysis and dialogue that was inclusive of all perspectives. We are grateful to Dr. McPhee and his board for their collaboration throughout the process."
– Editor's note: This story was updated from its original version to include comments from the Tennessee Higher Education Commission.