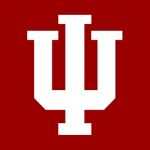 Franciscan Health Foundation, on behalf of Franciscan Alliance, recently was awarded a three-year, $1.57 million federal grant from the Substance Abuse and Mental Health Services Administration to support medication assisted treatment for opioid use disorder.
The funds will be utilized at Franciscan Health hospitals in Marion and Lake counties, Franciscan Health said in a statement. Franciscan Health Foundation partnered with Prevention Insights, part of the Indiana University School of Public Health-Bloomington, on a project to support and expand medication-assisted treatment of patients addicted to opioids.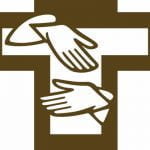 "This partnership is yet another illustration of how a university like IU can leverage its scholarly resources to help a healthcare system address our national addictions crisis," said Jon Agley, deputy director of research at Prevention Insights.
Medication assisted treatment is a standard avenue of care for patients with opioid use disorder, which combines counseling and behavioral therapies with the use of medications, including methadone or buprenorphine to help people in the recovery process.
Multiple staff and faculty members at Prevention Insights will be working on the project, primarily pertaining to evaluation, analysis and data interpretation, as well as technical assistance for implementation strategies.
The grant period runs now through March 2022.
Research released by IU in spring 2018 shows opioid overdose deaths in Indiana have risen by more than 500 percent the past 15 years and misuse of these drugs has cost Indiana billions in economic damage. More than 12,300 state residents are estimated to have died from 2003 to 2017 due to opioid overdoses — nearly the same number of people who live in Pike County in southern Indiana.
IU research shows that misuse of opioids in Indiana cost $4.3 billion last year and will exceed $4 billion this year — or about $11 million each day.