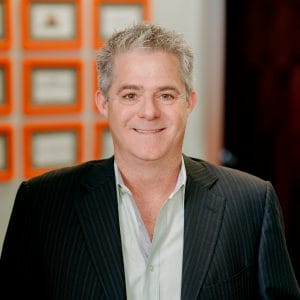 Christopher Day is the new CEO of Elevate Ventures, the statewide organization which provides start-up resources to entrepreneurs.
Day takes over for Chris LaMothe, who left the post at the end of March. Day joins the organization July 18.   
"I'm honored to join the Elevate team and build upon the incredible foundation they have created of fostering ecosystems across Indiana that support entrepreneurs in building, growing, and scaling high-growth companies," Day said. "I want Elevate to be seen as an investor of choice and a growth catalyst that, over time, builds a billion-dollar fund and grows billion-dollar brands."
Day's background in building and exiting companies, investing his own dollars in growing companies, co-founding an investment banking firm, and engaging in public policy has positioned him to take on the multi-faceted role, said Barbie Wentworth, CEO of Miller Brooks, and a member of Elevate's board of directors' search committee. Medallion Partners assisted the organization's search committee find its next leader from a field of 350 candidates.
During the past 25 years Day has co-founded or launched eight businesses in industries including artificial intelligence, billing software, utility hardware, broadband, entertainment, investment banking and real estate. He has participated in $600 million in transactions and delivered four-fold cash-on-cash returns to his investors upon exiting the companies, Elevate said.
Day most recently served as co-founder and CEO of DemandJump, an artificial-intelligence-powered marketing strategy platform.
Day also has served on boards of private and nonprofit organizations—currently the Indiana Technology & Innovation Association (founding member), Indiana Chamber of Commerce and TechPoint.
Since its inception in 2011, Elevate Ventures, the venture development partner of the state of Indiana, has invested nearly $136 million in 468 companies, leveraging an additional $1.7 billion from private sources. Companies funded by Elevate employ upward of 3,000 people earning an annual average wage of $85,000.