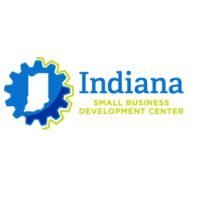 East Chicago's El Popular is among five Indiana businesses who are a step closer to selling their products in the global marketplace.
El Popular was among the companies from across the state recognized by the Indiana Small Business for completing the Export Indiana Accelerator Program. It is a free, 12-week annual offering for small businesses to receive professional export guidance and discover resources to create an executable export business plan.
"I'm always excited to see what the participants of the EIAP have planned for the next stage of their business," said David Watkins, Indiana SBDC state director and Indiana Economic Development Corp. vice president of small business. "Our goal is to support them as they forge new international connections with their products."
The program, which is available to new and existing exporters, connects companies with Indiana SBDC export-certified advisers who offer services such as business management training, foreign market research, tax, tariff and regulatory compliance in addition to application assistance for the Indiana State Trade and Export Promotion (IN-STEP) program.
Companies completing this year's program include:
El Popular, located in East Chicago, which produces chorizo, molé paste and powder, and Mexican chocolate through a fourth-generation family operation.
ChefsFridge Co., a startup with locations in Anderson and Fishers, which combines aerospace and defense industry expertise with health technology and social impact pioneers to create a cooler capable of -108°F for 21+ days.
Hewitt Molding Co., based in Kokomo, which is a customer injection molder and manufacturer of thermoplastic components using the latest in plastic injection molding technologies.
Huber Winery/Starlight Distillery launched in Borden, which is a family-owned-and-operated farm that produces sustainably crafted wines, brandies and whiskies from the 700+ acre Huber estate dating back to 1843. At Starlight Distillery, spirits are produced, aged, blended and bottled on the family estate.
Scout & Zoe's, located in Anderson, which makes premium pet treats utilizing human-grade raw ingredients that are sourced in the U.S. The treats are produced in the U.S. for multiple species.