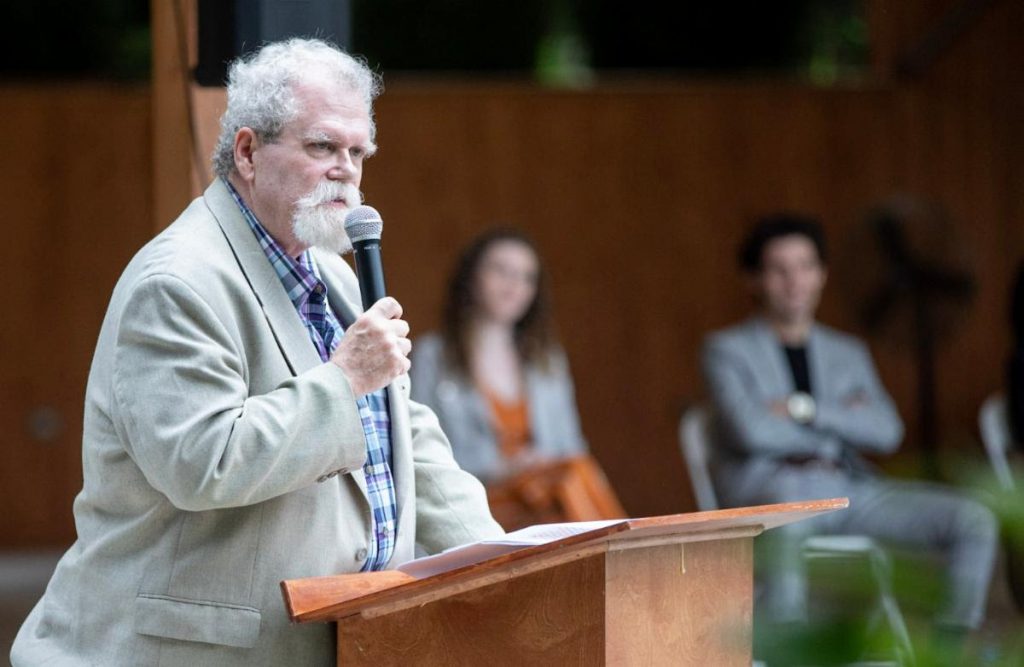 Dunes Arts Foundation named Steve Scott artistic director.
Scott has directed four Dunes Summer Theatre productions, including this season's "A Midsummer Night's Dream" and "Cabaret at the Gardens."
Scott is an artistic associate at Chicago's Goodman Theatre, where he was an award-winning producer for 30 years before retiring in 2017. He takes over for Tito Sanchez-Williams, who is pursuing a full-time teaching career.
"I've fallen in love with Dunes Summer Theatre's rich history and its potential for the future," he said. "I'm thrilled to have the chance to lead the company into its next exciting chapter."
Scott is a member of the foundation's board of directors and chairs the theatre management, programming and technology committee.
The foundation also named the following new board members:
Dale Cooper is a Michigan City native and the community relations manager for the LaPorte County Convention and Visitors Bureau. She is an artist and serves on the board of the Lubeznik Center for the Arts and the Michigan City Public Arts Commission.
Jodie Taub Pineless grew up in Michigan City and participated in Dunes Summer Theatre youth classes with founder Nora MacAlvay. Taub was a founding cast member of the Northbrook Performing Arts Theatre, director at South Park Family Theatre and founder of Starland Theatre, a Chicago children's theatre company. Pineless also will lead a new alumni relations program for DAF.
Lisa Torgerson is a seasoned fundraiser for arts organizations in Chicago. She has been a member of the DAF development committee and will lead fundraising for the organization.