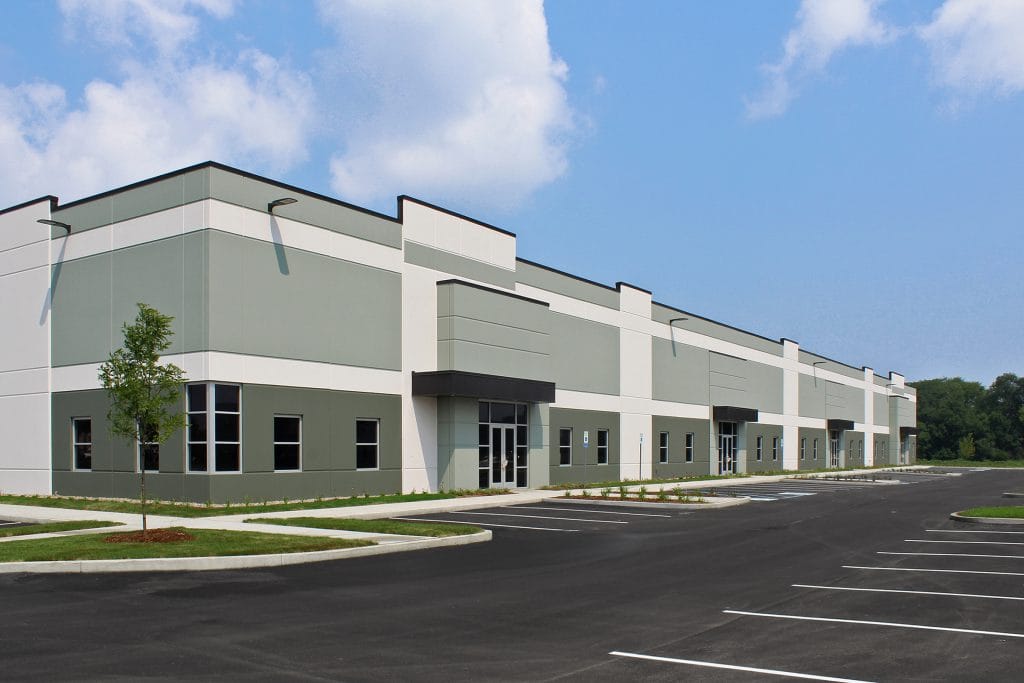 A mixed-use industrial building in Portage, which was just completed in June 2021 and quickly filled with tenants, has a new owner.
The Diversey at Ameriplex, 6340 Ameriplex Drive in Portage, was sold for $8,215,000, according to Greenstone Partners, a commercial real estate brokerage firm, which represented Holladay Properties, who owned and developed the 52,798-square-foot building. The property is near the Port of Indiana in the Ameriplex at the Port, a 385-acre multi-use business and industrial park.
A buyer from the West Coast purchased the building but was not disclosed.
"Indiana's investment allure continues to rise with its low business costs with state income tax, worker's compensation and unemployment costs all averaging 30% lower than those in Illinois," said Jason St. John, managing partner at Greenstone Partners.
The building quickly filled with tenants.
"The sale of The Diversey at AmeriPlex exhibits the thriving industrial demand for this asset type, as shown by the property attaining full lease-up in less than 12 months of its construction completion," St. John said. "Industrial tenants seeking industrial space under 15,000 square feet, with 24-foot plus ceiling height and drive-in or recessed dock access to every space in Northwest Indiana are extremely limited."
Among the tenants in the Diversey building include: Fagor Arrasate, Johnson Brothers, Shorebags, and Dream Big Gymnastics.