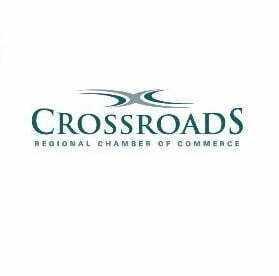 The owner of Hebron-based painting contract firm Norma & The Painters, an Excellence by Design company, was the recipient of the 2019 Crossroads Regional Chamber of Commerce's Athena Leadership Award.
Norma Serrano Williams, owner of the company which has operated for more than 20 years, was presented the award during the chamber's annual gala, its major fundraising event, in late November hosted by Avalon Manor in Hobart. The Athena award honoree was selected among a field of five candidates and is chosen by a committee comprised of chamber board members.
The chamber also presented the Crown Point Community School Corp., Merrillville School Corp. and Porter Township School Corp., each with a $1,000 donation. Three Educator of the Year awards also were presented to a teacher from each school corporation including: Rebecca Smith, Crown Point High School; Lauren Morando, Clifford Pierce Middle School; and Athena Welbourne, Porter Township School Corp.
Firefighter of the Year and Police Officer of the Year for both the City of Crown Point and Town of Merrillville also recognized for their service: Erik Schmitt, Crown Point firefighter paramedic EMS coordinator; Brandon Wakeley, Crown Point patrolman; Dennis McGee, Merrillville fire prevention officer; and Robert Morgan, Merrillville police lieutenant.
The Crossroads Regional Chamber of Commerce formed in 2010 following the merger of the Greater Crown Point Chamber of Commerce and Merrillville Chamber of Commerce.