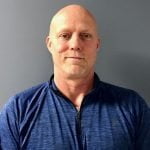 Don Hancock recently joined the safety subcommittee of the Northwest Indiana Business RoundTable.
Hancock is safety coordinator for Pangere Corp., a Gary-based construction services firm. Hancock is a member of Carpenters Union Local 599 and has more than 30 years of experience in construction and worksite safety management.
The NWIBRT Safety Subcommittee brings together a wide assortment of regional experts, including company owners, contractors, and suppliers.
Members work together to continuously improve safety practices across every company involved, sharing best practices and finding new ways to improve.
The safety subcommittee is also responsible for the organization's annual awards banquet.
The Northwest Indiana Business RoundTable is an independent, non-profit council of local firms committed to the improvement of construction and maintenance projects in Northwest Indiana.