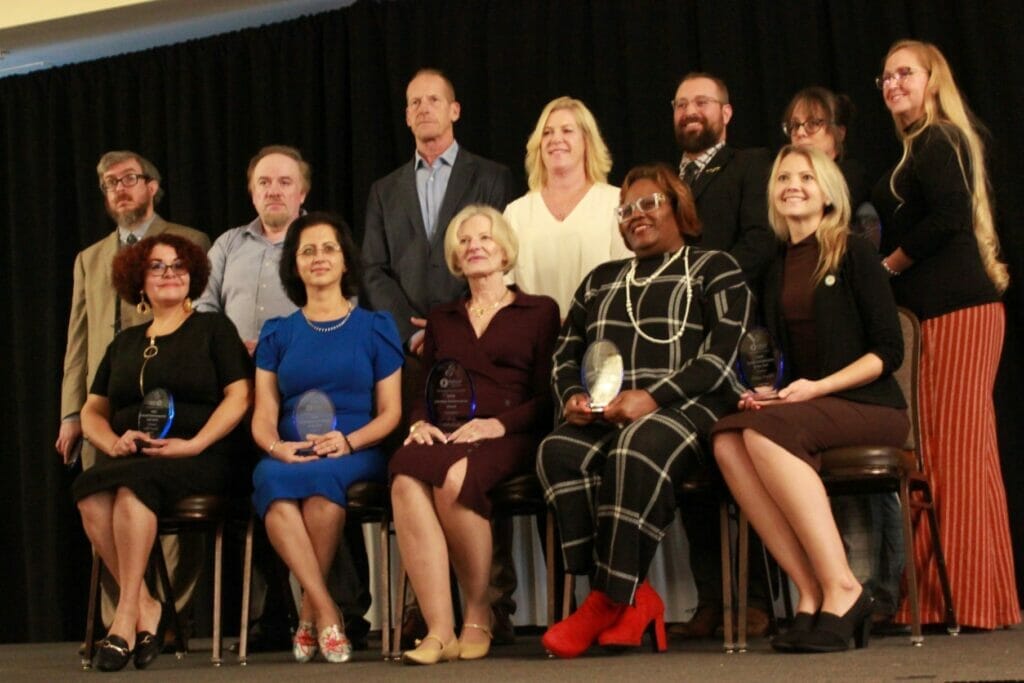 When it comes to starting a business, representatives from the Small Business Administration assured current and aspiring entrepreneurs they didn't have to go it alone.
Stacey Poynter, Indiana district director for the SBA, and Geri Aglipay, regional administrator for the Great Lakes Region of the SBA, addressed attendees at the annual Entrepreneurial Excellence (E-Day) Awards luncheon at Avalon Manor in Hobart Oct. 26.
Poynter said the pandemic created a difficult environment for businesses everywhere. He said federal initiatives including the Paycheck Protection Program were made available to help small businesses keep their doors open during the crisis.
"Many small businesses may not have survived without programs like PPP," he said.
Aglipay said the SBA is available to provide resources to help existing and start-up businesses.
"Owning a business is the second-best way to build personal wealth," she said. Owning a home holds the top spot, Aglipay said.
Businesses with 25 employees or fewer are the types of businesses the SBA wants to assist, Aglipay said. She estimated about half of Indiana businesses fell into this category.
A range of entrepreneurs, a Region business news journalist and a teacher who is inspiring future business owners were among the 2022 Entrepreneurial Excellence (E-Day) Award winners honored during the event.
This year's honorees include:
Small Business Person of the Year: Rani Saxena, Bionic Prosthetics & Orthotics, Merrillville
Entrepreneurial Success: Momax Marble, Hector and Gloria Cornejo, Merrillville
Minority-Owned Business of the Year: Joslyn RW Kelly, J's Breakfast Club, Gary
Women-Owned Business of the Year: Tabetha Alvarado and Sherry Langdeau, Great Lakes Communications, Crown Point
Family-Owned Business of the Year: Kelly Tichacek and David Wilson, Monroe Pest Control, Hobart
Young Entrepreneur: Lindsey Liesenfelt, Truly Teas, Merrillville
Small Business Advocate: Joseph Pete, author, writer and journalist at The Times of Northwest Indiana, Munster
Advocate for Youth Entrepreneurship: Daniel Schultz, Hobart High School, Hobart
Lifetime Achievement Award: Linda Woloshansky, Center of Workforce Innovations, Valparaiso
Additional information about this year's honorees is available at edayleaders.com.
Learn more about 2021 E-Day honorees through Northwest Indiana Business Magazine.