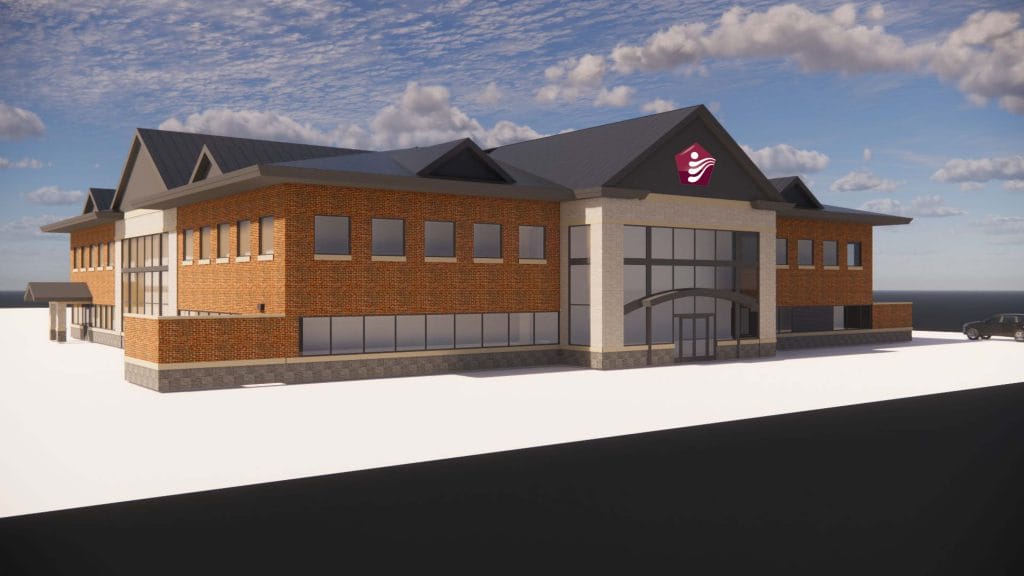 Community Healthcare System is expanding its medical services with the addition of a new and larger immediate care and medical services center in Munster.
System representatives said the new 32,000-square-foot, two-story building will be at 10240 Calumet Ave. just south of Community Hospital's Fitness Pointe. It will replace Community's immediate care center at 1946-45th St. in Munster when operational by October 2023.
In addition to immediate care, the new facility will offer diagnostic and imaging services, occupational health and physician offices for pediatrics, ENT and family medicine.
"This new center highlights Community Healthcare System's proud history of providing high quality care to the residents of our communities," said Randy Neiswonger, CEO of Community Hospital. "We are committed to investing in the services and technologies that contribute to the vitality of our region and the patients we serve."
When the new site opens, Community will convert the 45th Street location to physician office space.
"We serve a significant number of patients from Munster and our surrounding neighborhoods, and this new center brings together quality services in another convenient, readily-accessible location," said Alan Kumar, chief medical officer of Community Healthcare System. "Community Healthcare System is well-known for its exceptional care and patient experience, so we are pleased to be able to offer our residents additional choices for their healthcare needs."
The design of the building will feature glass elevators, glass handrails in the stair towers, expansive windows on all four sides of the building, premium landscaping and two detention ponds along Calumet Avenue in front of the building. Interior finishes will feature natural color tones and comforting aesthetics.