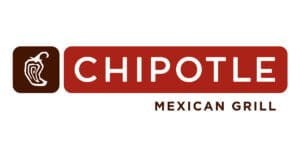 Chipotle opened a new location in Hobart on April 24. It includes a drive-thru lane for pickup.
"We're always looking for communities where we can serve responsibly sourced, classically-cooked, real food and establish new local partnerships, and the Hobart area is a great fit," said Annie Gradinger, a Chipotle communications representative.
The new location at 2831 E. 80th Ave. also will feature a new menu item, chicken al pastor.
"Guests are looking to restaurants for unique menu items they cannot make at home, and al pastor has been gaining mass appeal in recent years," said Chris Brandt, chief marketing officer, in a press release. "We've put our own spicy spin on al pastor with our freshly grilled chicken and have created a truly delicious menu item that fans will crave. It's where fire meets flavor."
Chipotle owns and operates almost 50 locations in Indiana. While the company doesn't have plans for more locations in Northwest Indiana this year, Gradinger said they are always on the lookout for locations in "great new neighborhoods."
Each location has about 25 jobs available, including benefits such as health insurance and a debt-free college degree program.