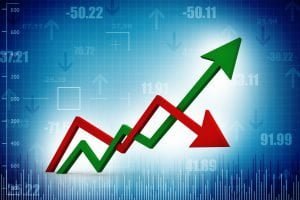 Chief financial officers from the greater South Bend-Elkhart area appear to be gaining confidence in the economy.
The third quarter 2019 Michiana Benchmark Business Index, released by Kruggel Lawton CPAs, with offices in South Bend and Elkhart and St. Joseph, Mich. and Knoxville, Tenn., showed improvement for the second straight quarter after falling to its lowest level since its inception in March 2011.
The survey's latest benchmark business index was 54.78 out of a maximum score of 100, up 3% from the second quarter index figure of 53.01. The first quarter index reading was 51.86.
"We seem to hear ever more concern and anxiety about the economy at the global/national level and here in the South Bend region," said Terry Bush, a director at Kruggel Lawton CPAs. "With a second consecutive quarterly increase in our overall survey index, we see an indication that for-profit companies in the region are generally holding steady. In fact, strong increases in the profitability metric since the first quarter of this year indicate that companies are earning healthier profits to re-invest in their business and people and address challenges and opportunities."
Kruggel Lawton conducts its confidential survey of CFOs in for-profit companies in the South Bend-Elkhart region on a quarterly basis. The survey tracks changes in companies' revenue, profitability, and employment levels compared to the same quarter of the prior year, along with CFOs' perception of the business outlook for their companies.
Participating CFOs' input on these four metrics is combined into the overall benchmark business index to provide a barometer of the Michiana-area business climate.
Other third quarter survey results include:
A 3.34% increase in the overall BBI is not exceptional on its own, according to Kruggel Lawton. However, after an increase of over 2% in the prior quarter, an increase in two consecutive quarters is worth noting.
Of the four metrics, profitability increased significantly 11% from the prior quarter, while all three of the other metrics experienced very little change.
CFO outlook (or optimism) declined 2% from the prior quarter, continuing a steady downward trend of nearly two years, in fact down 15% from late 2017. At the same time, CFO optimism consistently remains the highest-rated of the four survey metrics.