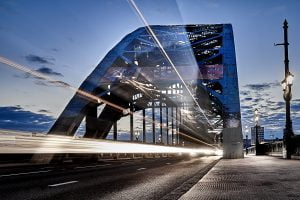 Demand for gasoline along with prices is rising as more people return to work and restrictions ease on public activity amid the pandemic.
AAA reported May 26 the national average price for self-serve regular unleaded was $1.96, an increase of 8 cents from last week and up from 19 cents a month earlier. Indiana's average price was $1.96, up 10 cents from last week and up from $1.45 four weeks ago, but down from $2.87 the same day a year ago.
"Americans have seen significantly cheaper-than-normal gas prices the past two months," said Jeanette Casselano, AAA spokesperson. "However, those low prices – as well as crude oil prices – have been pushing more expensive (and) while motorists will see pump prices continue to increase, AAA does not expect the summer average to be as expensive as last year's season."
AAA said rising pump prices can be attributed to fluctuations in crude and demand. In the past week, crude oil hit its highest price point of nearly $34 per barrel since the government declared the COVID-19 outbreak a national emergency and many states started implementing stay-at-home restrictions.
Another factor that could cause a sudden spike in gas prices is the Atlantic hurricane season, which is June 1 through Nov. 30, AAA said. The National Oceanic and Atmospheric Administration predicts the 2020 season will be above-normal, potentially resulting in between 13 and 19 named storms.