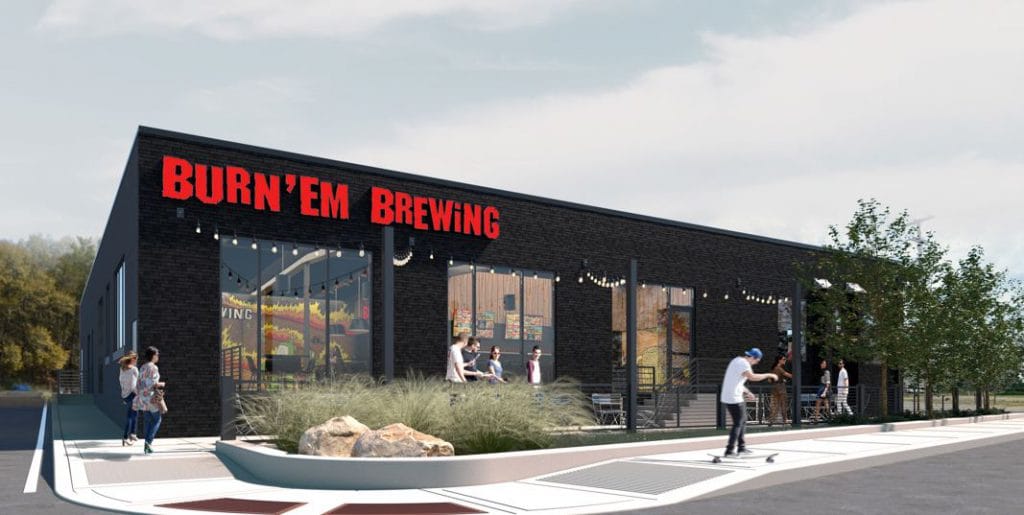 Burn 'Em Brewing is expanding in Michigan City.
The Michigan City Redevelopment Commission approved a plan for the site as well as Burn 'Em's purchase of the former warehouse building at 1215 E. 2nd St. for an estimated $1.6 million.
"It is important to us to keep our business here in Michigan City," said Steve Murray, Burn 'Em Brewing head brewer, who co-launched the brewery in 2014. "We have been on the outskirts of town for almost seven years now, and downtown is important to us as we feel it will bring us closer to the city and its people (and) we feel that we will be able to participate and give back to the city better with a closer proximity to downtown."
Chris Chatfield, president of the Michigan City Redevelopment Commission and vice president, senior commercial loan officer at Horizon Bank said the city has been working to create a vibrant downtown with more amenities.
"Connectivity to downtown is a tenet of our plans as we look ahead to the 11th Street station project completion," he said. "We are cognizant of needing to beef up our hospitality side with more offerings, such as Burn 'Em's new home."
The brewery, currently located at 718 Freyer Road, is expected to nearly double production, expand distribution, add between 20 and 30 full-time jobs as well as create an event center, taproom space, patio and full-scratch kitchen.
Murray said the project is expected to break ground in the coming months with a possible opening by fall 2022 or spring 2023.