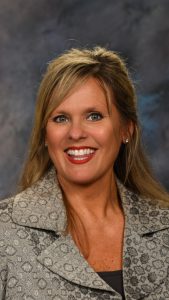 Boston Mutual Life Insurance Co., named Lesley Schafer senior regional sales director.
Schafer will oversee the company's central region, which covers Michigan, Ohio, Indiana, Kentucky, and Western Pennsylvania. She will be based in Michigan.
"As we build out our strong foundation of talented regional directors, we continue to grow our sales team with experienced personnel," said Jim Jacobsen, executive vice president of distribution at Boston Mutual Life Insurance Co.   
Schafer brings long-term voluntary benefits experience and strong speaking engagement expertise. She most recently was regional sales manager and sales consultant at Allstate Benefits, with a focus on voluntary benefits. Prior to joining Allstate Benefits, she served as a life and health sales executive at Warner Pacific Insurance Agency and Michigan Planners Inc., and as a benefits administrator at Infinisource.
Schafer's speaking engagement experience includes both national and regional seminars and webinars focused on federal health care regulation. She earned a bachelor's degree in business communications from Tri-State University in Angola.