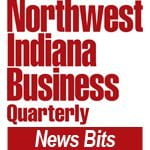 SOUTH BEND – RAIN: A Tribute to The Beatles will be coming to Morris Performing Arts Center on Friday, March 9, 2018 at 7:30 p.m. Tickets will go on sale on Thursday, October 5, 2017. After this date, tickets can be purchased online through morriscenter.org, by phone at 574-235-9190 or Morris Performing Arts Center box office at 211 N. Michigan St. from 12 p.m. – 5 p.m. on Monday through Friday.
RAIN: A Tribute to The Beatles celebrates the 50th anniversary of Sgt Pepper's Lonely Hearts Club Band. This family-friendly show has a run-time of approximately two hours with one intermission. The band performers consist of Steve Landes, Paul Curatolo, Alastar McNeil, Aaron Chiazza, Jimmy Irizarry, Joey Curatolo, Joe Bithorn, Ralph Castelli, Mark Beyer, Chris Smallwood, Mark Lewis, Ian B. Garcia, Jimmy Pou and Douglas Cox.
Convenient event parking is available at the public garage on the corner of Main and Colfax and at the DoubleTree by Hilton Hotel/1st Source Bank Complex. Parking is also available at the Leighton Center on Washington Street between Main and Michigan Streets and on street within walking distance of Morris Performing Arts Center.
Venues Parks & Arts is a department in the City of South Bend that works to create exceptional experiences and opportunities in the city. Its efforts focus in the areas of health and recreation, parks and conservation, and arts and culture. For more information about Venues Parks & Arts, visit www.sbvpa.org.