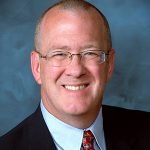 The nation's economy is creating fewer jobs, which suggests the nation's economy is cooling.
That's according to Michael Hicks, an economist at Ball State University.
The March jobs report found 196,000 were created in March, which followed February's report of 22,000 net new jobs. The March report shows that employment creation is down from the last three months of 2018, when monthly job growth averaged 233,000.
The U.S. unemployment rate was unchanged in March at 3.8 percent.
"Labor markets are a lagging economic indicator, and (the April 5) report suggests the economy is cooling and will continue to cool," said Hicks, director of Ball State's Center for Business and Economic Research.
He said a cooling economy does not suggest the nation is entering a recession.
"This figure was within the range most models predicted and is consistent with a slowing expanding labor market," Hicks said. "However, job creation in first quarter is 25 percent beneath the rate over the same period last year. "
Hicks said the composition of jobs created was not encouraging, pointing out that construction employment was modest, and should have been much higher following the lack of new construction jobs in the previous month.
He said factory employment declined in March, with the losses concentrated in the auto and transportation equipment sectors. Gains were in business services and healthcare, the former likely temporary employment.
The bright spot was wages which grew at 3.2 percent over inflation suggesting labor markets remain tight, Hicks said.