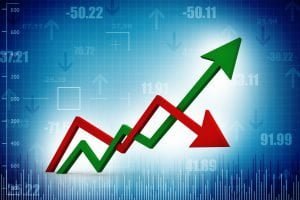 A Ball State University economist believes the nation's economy is slowing despite new jobs being created in September and improved job creation numbers in July and August.
The Bureau of Labor Statistics reported the nation saw 136,000 new jobs created in September. The government also revised job creation estimates for August, which jumped from an initial estimate of 130,000 to 168,000 while July rose from 159,000 to 166,000 for a net gain of 45,000.
"The average weekly hours remain effectively unchanged, but annualized wage growth declined to 2%, representing a slowdown from the better than inflation rate of growth the economy has enjoyed over the past year," said Michael Hicks, director of the Center for Business and Economic Research at Ball State University.
The jobless rate in September dropped 0.2 percentage points to 3.5%, the lowest since December 1969, according to the government. Wages rose 2.9% for the year, the lowest increase since July 2018.
Indiana's jobless rate in August was 3.3%. Indiana's total labor force, which includes both Hoosiers employed and those seeking employment, stood at 3.38 million in August, placing the state's labor force participate rate at 64.6% for the month.