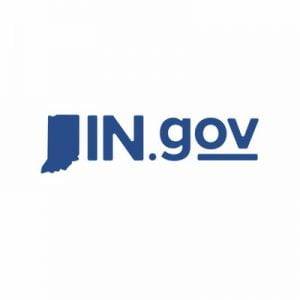 These Indiana business expansion projects recently were announced by the Indiana Economic Development Corp.:
Oji Intertech expanding: Oji Intertech Inc., a Japan-based automotive and industrial parts manufacturer, plans to expand its operations in Wabash County, creating up to 33 new jobs by 2021.
The company, which is a subsidiary of Oji Interpack Co. Ltd., will invest $4.5 million to double its 80,000-square-foot plant at 906 W. Hanley Road in North Manchester, adding another 80,000 square feet to support its U.S. clients. Oji Intertech, which specializes in compression molding, diecutting, assembly and extrusion coating, plans to upgrade its machinery and equipment to allow for an additional two molding lines starting in 2020, with completion targeted for 2022.
Oji Intertech, which also has a location in Michigan, currently has 101 full-time employees at its North Manchester facility.
The Indiana Economic Development Corp. offered Oji Intertech up to $175,000 in conditional tax credits and $100,000 in training grants based on the company's job creation plans. The incentives are performance-based, meaning until people are hired, the company is not eligible to claim incentives. The town of North Manchester approved a 10-year personal and real property tax abatement at the request of Grow Wabash County.
———————————-
EnCom Polymers expanding: EnCom Polymers Inc., a compounder of high-performance polymers for multiple industries, plans to expand its headquarters in Evansville, creating up to 56 new jobs by 2021.
The privately-owned business will invest more than $14.9 million to purchase and upgrade the 58,000-square-foot building at 4825 N. Sprint St. in Evansville that it is currently leasing, the Indiana Economic Development Corp. said. The renovations will also include installation of new, state-of-the-art equipment, including four production lines, a lab line, an injection molder and a full testing laboratory.
The company plans to have its first production line installed and operational by September with additional lines being installed soon after, the state said.
EnCom, which currently employs 14 people at its Evansville headquarters, plans to immediately hire 17 positions in manufacturing and professional service. With this expansion, the company's production, business development, logistics, R&D, quality, and safety and compliance departments will all be centralized in southwest Indiana.
———————————-
Master Spas expanding: Master Spas in Fort Wayne, a major producer of swim spa manufacturer, announced it will expand its Allen County operations and creating up to 107 new jobs by 2021.
The Fort Wayne-headquartered company will invest $15.3 million to purchase, equip and renovate the former Fort Wayne Plastics facility at 510 Sumpter Drive. The new facility, which is set to be the largest swim spa manufacturing facility in the world, will increase the company's Fort Wayne footprint by six acres and more than 150,000 square feet, complementing its existing high-tech, 27-acre, 310,000-square-foot campus at 6927 Lincoln Parkway, the state said.
The project is expected to be fully operational by January 2019, the new building, which is adjacent to its current campus, will grow the company's manufacturing operations and house its R&D, warehouse and a new design center with offices for its marketing and engineering departments, the state said. The investment will also allow Master Spas to ramp up the production of hot tubs at its first facility and increase parking for its growing team.
———————————-
Nippon Steel dedicates Shelbyville operation: Representatives from Nippon Steel and Sumitomo Metal Corp., Gov. Eric Holcomb and other local and state officials, on July 18 dedicated the company's new $50 million facility in Shelbyville, which will process cold heading steel wire.
The new plant, which was first announced in 2016, is the company's first in the U.S. for its bar and wire rod unit. NSCI already has hired 37 full-time employees for the facility and expects to create 70 jobs by 2021.
———————————-
Lehigh Hanson Inc. plans $600 million plant modernization: Lehigh Hanson Inc., a supplier of cement, concrete and related building materials, plans to expand its operations in Mitchell, investing more than $600 million in its Lehigh Cement Company plant and creating up to 52 new jobs by 2022.
Lehigh Hanson, which is a part of Germany-based HeidelbergCement, will construct a new plant on its 2,500-acre property at 180 N. Meridian Road in Mitchell, where cement has been manufactured for more than 100 years, the state said. The new facility will allow the company to expand and modernize its current operations.
The project when completed will increase the facility's production capacity more than threefold to 2.8 million tons while also reducing energy usage and emissions per ton of cement produced, the state said.
The state said Lehigh Hanson anticipates completing the air permitting process by summer of 2019, with construction scheduled to begin in 2020 with completion expected by the end of 2022. The new, expanded plant will allow the company to add 52 new full-time jobs.
The company now employs 120 people, the state said.
The IEDC offered Lehigh Hanson up to $1.1 million in conditional incentives through the Hoosier Business Investment tax credit program based on the company's investment and expansion plans.