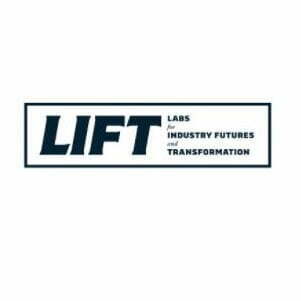 Undergraduate and graduate students can apply for internships to more than 30 employers in Elkhart, Marshall, and St. Joseph counties.
Applications for the Labs for Industry Futures and Transformation internship program are due Feb. 27. Additional information is available online.
More than 30 employers have submitted a total of 45 internship job postings to host undergraduate and graduate interns through the summer 2022 cycle of the LIFT Network Internship Program. The 45 internship postings accounts for a 50% increase in available positions, up from 30 position postings during the summer 2021 application cycle.
As a new feature updated from the previous summer, available internships are categorized within the following career and academic pathway areas: Civil, electrical, industrial, and mechanical engineering; data science and analytics, information technology and cybersecurity; manufacturing operations and process improvements; research and product development, software development and application programming, supply chain and logistics management; and healthcare technology – a total of 10 pathways, overall.
Additional information about the positions is available online.
Students interested in pursuing a career in engineering, manufacturing, technology, or related fields should apply. While preference may be given to rising juniors, rising seniors, graduate students, and two-year degree students who attend a college or university in the region or who are from Elkhart, Marshall, or St. Joseph counties, students from any college/university are encouraged to apply – even for students attending college outside of the state of Indiana.
Interns will be paid at least $12 an hour and will work at least 300 hours between May and August. The average student wage for summer 2021 participating interns was $16 an hour.
Questions should be directed to LIFTnetwork@southbendelkhart.org.   
The LIFT Network Internship Program is supported by the University of Notre Dame's Center for Civic Innovation, enFocus, IT Sector Partnership, Greater Elkhart Chamber of Commerce, Plymouth Chamber of Commerce, the South Bend Regional Chamber, and is administered by the South Bend – Elkhart Regional Partnership.