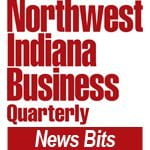 SOUTH BEND – Registration is now open for the 24th Annual Director's Youth Scholarship Golf Outing. The outing will occur on Friday, September 15 at Elbel Golf Course, located at 26595 Auten Rd. This year's event includes lunch and drinks provided throughout the day, multiple hole contests, team photos, a variety of special prizes/raffles and a cocktail hour reception.
This is an opportunity for businesses, organizations and golf enthusiasts to support the Venues Parks & Arts youth scholarship fund. This fund promotes equity, helping to ensure that all South Bend's youngest residents have the opportunity to participate in VPA programs and events. Last year, more than 700 scholarships were given out. "South Bend is a better place when our children have unbridled access to programming focused on recreation, leadership, arts, self-esteem, community development, and beyond", says Aaron Perri, VPA Executive Director.
Individuals can register for this event for $99 or register as a four-person group for $396. There are also multiple sponsorship levels for those who would like to support local youth. Registration and sponsorship levels can be found at www.sbvpa.org/golfouting.
Venues Parks & Arts is a department in the City of South Bend that works to create exceptional experiences and opportunities in the city. Its efforts focus in the areas of health and recreation, parks and conservation, and arts and culture. For more information about Venues, Parks & Arts, visit www.sbvpa.org.