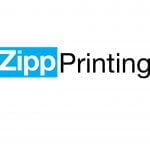 Mishawaka-based Zipp Printing has expanded its service area by acquiring CEM Printing of Niles, Mich.
"We had a small working relationship with CEM and when the owners mentioned their plan of retirement, we felt it was a great opportunity for us to expand into the Michigan market." said Kyle Johnson, owner of Zipp Printing. Zipp expects the combined operations will grow the company by about 20%.
Zipp provides an array of printing services including paper printing, banners, signs, apparel, and promotional products.
CEM operated for more than 25 years. Zipp is closing the company's Michigan location and relocating its equipment, files and work to Mishawaka.
Johnson said Zipp will continue building and maintaining relationships with CEM clients.
"We look forward to working with CEM clients and expanding on what CEM had to offer," he said. "CEM was a brokerage, and we think their existing clients will enjoy the fact that we offer in-house printing."

Larry is an award-winning journalist with more than 25 years of experience working with daily newspapers and business-to-business publications around the Midwest. Avila is a Michigan native and a graduate of Central Michigan University.

Latest posts by Larry Avila (see all)