An empty field on the northwest corner of the highway interchange at Burr Street and I-94 in Gary will be the home of the new Hard Rock Casino Northern Indiana in just over a year from now.
The reported timetable for completion of the first phase of the estimated $300 million development is early 2021. Representatives from Spectacle Entertainment, Hard Rock International, Region community representatives and members of the legendary musical Jackson family, Tito, Jackie and Marlon, were on hand Jan. 9 for a ceremonial groundbreaking at the site at 5400 West 29th Ave.
"Breaking ground for Hard Rock Casino Northern Indiana is the start of an incredible partnership between Spectacle Entertainment, Hard Rock International and the City of Gary, Ind," Rod Ratcliff, chairman and CEO of Indianapolis-based developer Spectacle Entertainment, said during the groundbreaking event. "A lot of work has gone into this project, a lot of planning. I'm grateful to all those who played a part in it."
Ratcliff described the new Hard Rock casino as a, "game changer for Gary, Ind. and the entire Northern Indiana region."
The development originally was going to be called Hard Rock Casino Gary, but developers decided to rebrand the project Hard Rock Casino Northern Indiana.
"The decision to name the casino Hard Rock Casino Northern Indiana was a strategic decision because we envision the property as the premier casino destination of the entire region," project developers said in a statement. "We ensure property names are welcoming to visitors from everywhere, especially in gateway cities that attract visitors from those cities and beyond."
The 200,000-square-foot entertainment complex is a joint venture between Spectacle and Hard Rock International. The first phase of the development will include six food venues, a sportsbook, a retail shop, a 2,000-seat showroom and more than 2,130 gaming positions.
Phase two of the project includes the addition of a 200-plus-room hotel and a multi-level parking garage. The new Hard Rock hotel and casino in Gary is expected to employ about 2,000 people.
Hard Rock Casino Northern Indiana is forecasting more than $20 million in annual tax revenues and payments to the city of Gary and surrounding communities, once the site is operational. Developers say the project will create about 1,000 construction jobs.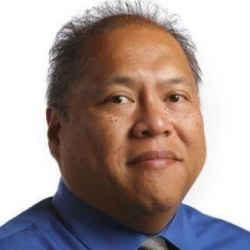 Latest posts by Larry Avila
(see all)