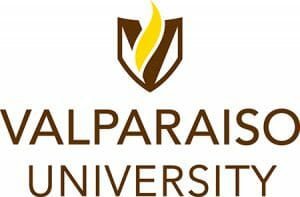 More than 90% of recent Valparaiso University graduates have landed a job or enrolled in graduate school within nine months of graduation for the 27th straight year, according to the college.
The overall placement rate for its 2018–2019 alumni is 96.1%. For the past five years, the average placement rate of Valparaiso graduates is 95.8%.
"The success of our Valpo alumni, indicated by continually high placement rates, is a testament to Valpo's intellectually rigorous and innovative education, as well as our gifted faculty and dedicated staff who share a total commitment to providing the resources and mentoring necessary for graduates to succeed in and beyond the classroom, and in life after graduation," said Mark Heckler, Valparaiso University president. "Our alumni repeatedly demonstrate extraordinary integrity and character alongside their remarkable education in ways that positively impact the world around them."
Each year, Valparaiso University's Career Center sponsors nearly 100 career preparation opportunities including networking events, mock interviews, panel discussions and professional development workshops. In addition, the center hosts two career fairs, both with more than 100 employers in attendance.
The college said its 2018–2019 alumni are employed around the world with companies including: Toyota, State Farm, Caterpillar, Motorola, Sinclair Broadcast Group, Northrop Grumman, the Indiana Pacers, and Lurie Children's Hospital.

Latest posts by Larry Avila
(see all)