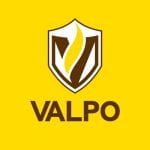 Valparaiso University received a $15 million boost for student scholarships.
A statement from the college said it had received a $15 million deferred gift commitment from anonymous donors to establish an endowed fund for student scholarships. The college said the donation is the largest gift for student scholarships it has received in its 161-year history and is among the largest donations for the college's $250 million Forever Valpo: The Campaign for the Future, which has raised $238 million since it was launched in September 2016.
"The impact of this overwhelming generosity on future generations of students will be immeasurable, and for that we shall all be forever grateful," said Valparaiso University President Mark Heckler. "These donors embody the true spirit of philanthropy in that they are motivated solely by their desire to give back and providing opportunities that will change students' lives. Unselfishly, they will provide countless students, students whom they will never meet, with a chance to achieve their dreams through an extraordinary Valpo experience."
Heckler said the donors requested anonymity.
"I can share that they are longtime friends of Valpo, they love the university and they are deeply committed to our mission and to changing the lives of young people through education," he said. "Both my wife and I have been blessed by coming to know them over the years and learning about the things that are important to them — helping others, treating people with respect and embracing civility across our differences. Their values lie at the core of what makes Valpo so unique."
The Forever Valpo: The Campaign for Our Future, is a $250 million endowment campaign to secure permanent resources for student scholarships, faculty development and programs at the university.

Larry is an award-winning journalist with more than 25 years of experience working with daily newspapers and business-to-business publications around the Midwest. Avila is a Michigan native and a graduate of Central Michigan University.

Latest posts by Larry Avila (see all)