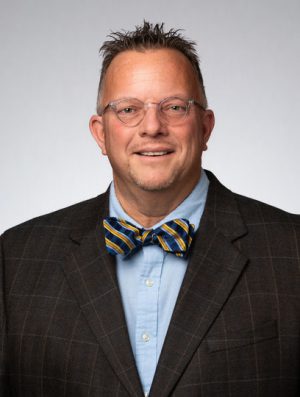 Steven Janowiak is Valparaiso University's new vice president for student life.
He has served in the position in an interim capacity since October 2020.
Janowiak will serve as the senior university officer providing leadership and management for co-curricular student affairs at the college. He will oversee the college's offices and programs including orientation and first-year programs, residential life, fraternity and sorority life, leadership and volunteer programs, Harre Union and student activities, career center, student counseling services and student health center.
"Steven Janowiak brings deep experience, genuine passion and steady leadership to Valpo's Student Life division," said Eric W. Johnson, interim provost and executive vice president for academic affairs at Valparaiso University. "We look forward to the impact his continued leadership will have on the student experience."
Janowiak joined the Valparaiso University student life division in July 2013 and has more than 25 years of full-time experience in higher education.
"I am humbled and honored to continue my work at Valparaiso University in this role," Janowiak said. "I look forward to collaborating with our very bright student leaders and our dedicated faculty and staff to further develop programming reflective of the University's mission to prepare students to lead and serve."
Janowiak previously served as the vice president for student affairs at Briar Cliff University in Sioux City, Iowa. Additionally, he has served in various capacities in student life or admissions at the University of Idaho, Marian University and DePauw University.
Janowiak holds a master's degree in educational leadership from the University of Idaho and a bachelor's degree from the University of Wisconsin-Stevens Point in business administration and political science.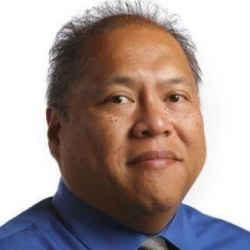 Latest posts by Larry Avila
(see all)