The University of Saint Francis will offer two more associate degree programs at its Crown Point campus, which now is undergoing a $7 million expansion.
In separate announcements, the college said it will offer associate degrees in surgical technology and radiologic technology in Crown Point starting in its 2021-22 academic year.
The college said applications are being accepted now for both programs.
"I am excited to watch our program grow and expand to the Crown Point area with the new distance and evening clinical track options," said Heather Lortie, USF radiologic technology program director.
Theresa Sorgen-Burleson, USF surgical technology program director, said her program has exceeded accreditation benchmarks.
"Our goal for this expansion is to provide the same highest quality of education in surgical technology and provide an opportunity for area students to participate in an exciting and rewarding profession," she said.
The college said graduates of both programs have experienced 100% job placement rates. Students in both programs will be taught by faculty in Crown Point and Fort Wayne.
The college's Crown Point expansion project is expected to be completed by the start of its 2021-22 academic year.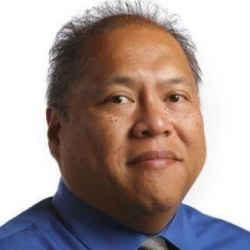 Latest posts by Larry Avila
(see all)