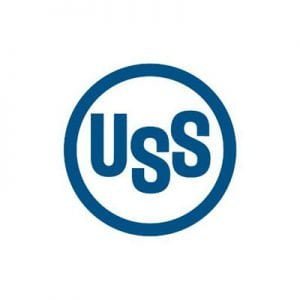 GARY – U.S. Steel will make $750 million in capital investments to modernize its Gary Works facility.
U.S. Steel has announced a $2 billion asset revitalization program, which included Gary Works. The investment will be made over five years to modernize and enhance the company's flagship operation in Gary and includes installation of new state-of-the-art production equipment, machinery and modernizing technology.
Gov. Eric Holcomb and Gary Mayor Karen Freeman-Wilson were joined by Region officials and company representatives at the Gary Works site on Aug. 16.
Holcomb said the investment will have a lasting impact on the city of Gary.
"U. S. Steel has a rich history in Indiana, producing steel for customers around the world while providing quality career opportunities for Hoosiers and supporting their families here in Northwest Indiana," he said. "We look forward to U. S. Steel's continued success and growth right here in Gary, Indiana."
The company said favorable trade policies are contributing to a renaissance at U.S. Steel.
Freeman-Wilson said the city was pleased by the investment and shows the company's commitment to Gary.
"This is also consistent with our development plan which builds on our strong manufacturing history and allowing us to diversify commerce in the areas of education and medicine; recreation and gaming; logistics and technology," she said,
Gary Works is Pittsburgh, Pa.-based U. S. Steel's largest manufacturing plant and the largest integrated steel mill in North America. Gary Works has been in operation in Northwest Indiana since 1908 and has an annual raw steelmaking capability of 7.5 million net tons.
Gary Works employs more than 3,800 full-time workers who manufacture sheet products, strip mill plate in coils, and tin products.
The Indiana Economic Development Corp. seeks to provide U. S. Steel with up to $10 million in conditional tax credits over a 10-year period based on the company's commitment to retain 3,875 Indiana jobs. The tax credits are subject to the review of the State Budget Committee and still requires approval from the IEDC board, the state said.
The IEDC will also seeks to offer up to $2 million in Skills Enhancement Fund training grants to support workforce development and training for Gary Works employees.
The city of Gary will offer U.S. Steel tax increment financing valued at approximately $35 million over 25 years, the state said. This incentive and economic development financing method, which is subject to the Gary Common Council's approval, will help generate immediate tax revenue for the city and create a Community Development Fund to further economic growth.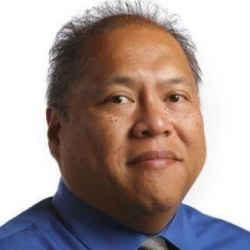 Latest posts by Larry Avila
(see all)