A franchise firm which specializes in fixing smartphones, tables and other electronics, has opened a new location at 5668 Grape Road in Mishawaka.
The location is franchise operators John Bailey Jr. and John Bailey III four location for uBreakiFix and first in Indiana. Their other locations are in Michigan, in Kalamazoo, West Lansing and Flint Township.
"We're excited to bring top-tier tech repair to the South Bend and Mishawaka communities," John Bailey Jr. said. "Grape Road is one of the busiest areas of town, with a range of retail and dining options to choose from."
The store opened on Dec. 6.
To date, uBreakiFix estimates it has completed more than 7.3 million repairs at its more than 540 locations across the U.S. and Canada. Common repairs include shattered screens, software issues, and camera issues.
The uBreakiFix company was founded in 2009 by Justin Wetherill and David Reiff, who opened the first uBreakiFix storefront in Orlando, Fla., followed by 46 additional corporate locations through 2013.
The company began selling franchises in 2013.
"At uBreakiFix, our story has been shaped by an unwavering commitment to continually improving the repair experience for customers," Wetherill said. "As we begin serving South Bend, Mishawaka and the surrounding communities, we look forward to sharing the care and credibility that define the uBreakiFix experience."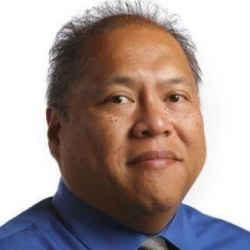 Latest posts by Larry Avila
(see all)