The nation's economy continues to expand curbing speculation a slowdown was looming.
The latest jobs report released by the Bureau of Labor Statistics May 3 showed the nation's economy added 263,000 jobs in April, which topped analysts' previous forecasts of 190,000 jobs.
The nation's jobless rate in April was 3.6 percent, a 0.2 percent drop from March. Indiana's jobless rate in March, the latest available, was 3.6 percent.
The better-than-expected job creation numbers for April, follows the Commerce Department's April 29 report showing the nation's economy grew at an annual rate of 3.2 percent during the first three months of 2019, which also topped analysts' forecasts. Another good sign for the economy came April 25 when the government reported orders for new manufactured goods increased 1.9 percent in March, a turnaround from February when orders fell 0.3 percent.
Michael Hicks, director of Ball State University's Center for Business and Economic Research, said while the country added more jobs and unemployment fell, the industry composition of job growth indicated some softness in goods production.
Manufacturing and logistics jobs were flat, with durable good production seeing a wage decline. Professional services, healthcare, social services and construction all showed job gains April, according to the government.
Hicks said in early April, following the government's release of the March jobs report, that low job creation numbers at that time pointed toward a cooling economy, but he was not suggesting there were signs the nation was heading toward a recession.
In the latest jobs report, wages overall grew by 3.2 percent year-over-year, which is well above the inflation target, Hicks said. Sustained wage growth in that range marks a significant improvement from most of the post-recessionary period.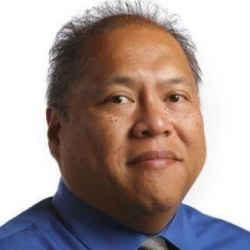 Latest posts by Larry Avila
(see all)