Teachers Credit Union has finished its overhaul of its downtown South Bend headquarters.
The 15-month long renovation marked the first major renovation of the credit union's headquarters at 110 S. Main St. since the building opened in 1986.
"These updates keep TCU on the cutting-edge of a changing industry, ensuring that we will continue to provide the efficient, personal service our members value," said Paul Marsh, TCU president and CEO. "As a local institution for nearly a century, and a downtown anchor on Main Street for more than three decades, TCU takes special pride in enhancing its home in the heart of South Bend."
The project, done in phases, allowed the facility to remain open during most of the renovation of the 60,000 square-foot, five-story facility. Updates included adapting the ground-floor service center to meet members' current needs, upgrading technology, and redesigning office space.
The credit union said work on the project began prior to the COVID-19 pandemic. Hand sanitizers, signs about social distancing and team members wearing face coverings were not part of the project, but they are in place now for the safety of staff and customers.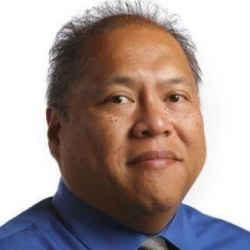 Latest posts by Larry Avila
(see all)