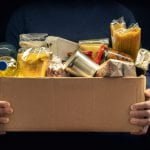 Service organizations assisting the community during the COVID-19 pandemic have been overwhelmed in recent weeks by people seeking help for an array of needs from food to help paying bills.
Residents and businesses have stepped up to support numerous organizations during the crisis. Government leaders also have provided flexibility to people extending deadlines for a range of items including license renewals.
NIPSCO, company foundation provides more dollars
Merrillville-based NIPSCO and the NiSource Charitable Foundation, the charitable foundation supported by NIPSCO's parent company NiSource Inc., recently announced $97,000 in funding from the foundation to 18 organizations across the 30 northern Indiana counties NIPSCO serves.
The donation will go toward emergency services and hunger relief efforts throughout NIPSCO's service area.
These funds are in addition to the $400,000 donation made in March by the NiSource Charitable Foundation to the American Red Cross in Indiana.
Medical group supports Meals on Wheels
The 219 Health Network, which provides medical services, is supporting Meals on Wheels of Northwest Indiana by donating 100 meals to the organization to support the group, which delivers more than 1,300 meals daily around the Region.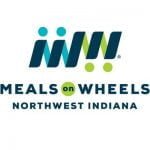 "We know this is a difficult time for everyone," said Ibrahim Najamuddin, CEO of 219 Health Network. "In addition to the healthcare services we are providing at our offices, this is another way for us to reach out and help our community."
The 219 Health Network is hosting 'Together we are #219Strong' food drives, one at 3432 169th St., Hammond, between 4 p.m. to 6 p.m. May 21, and at its clinic at 100 W. Chicago Ave., East Chicago, between 2 p.m. to 4 p.m. May 22. Fifty meal donations will be made to each site, available on a first-come, first served basis.
The network has two locations in East Chicago, another in Hammond and one in Highland.
Deadlines extended for Indiana vehicle registrations
Gov. Eric Holcomb recently signed Executive Order 20-27, which extends Indiana Bureau of Motor Vehicles renewal deadlines. Driver's licenses, identification cards and vehicle registrations expiring prior to June 4 will now be valid through June 4.
The executive order also extends the BMV's deadlines for title transactions, salvage titles, and off-road vehicle and snowmobile titles.
Additionally, the executive order provides an extension to June 4 for anyone who has an expiring state-issued professional license or permit.
The executive order also ensures election workers can collect their stipends without reducing their unemployment benefits.
The executive order also extends specific individual and business tax deadlines to match federal law. The IRS extended the this year's tax filing deadline to July 15.

Latest posts by Larry Avila
(see all)