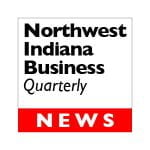 MICHIGAN CITY – Sullair, a maker of air compressors since 1965, announced it is partnering with Michigan City Area Schools to increase opportunities for students to learn about industrial equipment usage, servicing and repair.
Sullair is donating a ShopTek Industrial Air Compressor, which will be installed at Michigan City High School.
"Sullair has been one of the top employers in the community for years," states Jack Carlson, president and CEO, Sullair. "With this donation we look to provide opportunities to the workforce of the future. We are excited that students in our company's hometown will learn the ins and outs of compressor operations with a Sullair compressor."
Over the summer, shop instructors will receive education and training on the operation, troubleshooting and repair of compressors. Beginning with the fall semester, compressor training will become part of the shop curriculum at Michigan City High School. The new program – named Air Compressor Academy – will help build the skill set in students that employers are looking for.
"We are thrilled to partner with Sullair on the Air Compressor Academy initiative. This equipment and training will help us ensure that our high school students obtain valuable, hands-on experience that will lead them to employment right here in Michigan City," stated Dr. Barbara Eason-Watkins, superintendent of Michigan City Area Schools.
"The EDCMC is excited to see the creation of the Air Compressor Academy at Michigan City High School," said Clarence Hulse, executive director at the Economic Development Corporation Michigan City (EDCMC). "The academy will have great focus on job training and building additional industry partnerships." La Porte County is home to an air compressor cluster that is compiled of several businesses, many of which started out of Sullair. Students, countywide, who participate in this new academy will have valuable skills that will help them gain employment in the industry."
Sullair ShopTek compressors are part of the industrial and commercial line of air compressors manufactured by Sullair.

Latest posts by Janice Dixon-Fitzwater
(see all)