The maritime industry is big business in Indiana.
A new study shows the domestic maritime industry employs 15,360 people in Indiana and generates more than $3.9 billion annually for the state's economy.
The American Maritime Partnership recently joined U.S. Rep. Pete Visclosky (D-Gary) and local business leaders to announce new economic benefits of the industry to Indiana, which ranks in the top 15 among all states for maritime industry jobs.
According to the study conducted by PricewaterhouseCoopers on behalf of Transportation Institute, the Jones Act continues to fuel a strong maritime industry in Indiana and across the Great Lakes region. The report shows 123,670 Jones Act-related jobs – or 20% of the national total – are based in the Great Lakes region. In Indiana, the industry also generates $874 million in worker income.
Between 2011 and 2016, maritime employment in Indiana increased by 7,740 jobs, according to the report.
"I commend the initiative of the American Maritime Partnership and the Transportation Institute to quantify and demonstrate the essential contribution of the shipbuilding and maritime industry to the strength of our national economy and our national security." Visclosky said. "I have been a long-time supporter of the Jones Act and appreciate the dedicated work of the shipping industry in Northwest Indiana to grow our economy, and also remain dedicated to improving the environment."
Indiana is also an important shipyard state. A recent study of shipbuilding by the U.S. Maritime Administration, covering both commercial and military ship construction, found more than $446 million of annual economic impact and more than $272.4 million in worker income for the state.
The Jones Act requires that the transportation of merchandise between all U.S. points be reserved for U.S. -built, -owned, -crewed, and -documented vessels.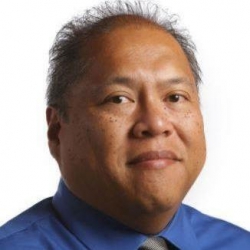 Latest posts by Larry Avila
(see all)