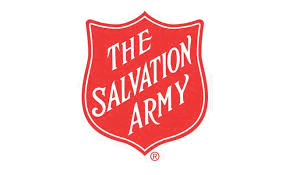 A popular fundraising campaign to benefit the Salvation Army is back at Strack & Van Til grocery stores in the Region.
The Highland-based grocer is conducting a round up Checkout Challenge campaign to benefit The Salvation Army, which will begin operating as The Salvation Army Northwest Indiana Command July 1 serving Lake and Porter counties. During the round up campaign, which runs through July 10, shoppers will be asked if they want their purchase rounded up to the nearest dollar with those extra funds going to The Salvation Army.
"The fabulous customers of Strack & Van Til raised over $26,000 in just two weeks to support the good work of The Salvation Army during last year's 'Checkout Challenge,'" said Captain Brian Clark, Lake County coordinator for The Salvation Army. "This year our goal is to raise $30,000 – all of the funds staying in your community to help individuals and families experiencing emergency needs."
There are 22 Strack & Van Til locations in Lake, Porter and Jasper counties. Each store is participating in The Checkout Challenge to raise money for The Salvation Army.
The Salvation Army provides an array of services for communities, such as emergency food assistance, help with paying rent and utilities bills, activities for children and youth as well as programs for seniors.