The state has launched several initiatives meant to help Hoosier businesses as they recover and reopen amid the COVID-19 pandemic.
Gov. Eric Holcomb on May 29 announced the new economic recovery initiatives are meant to aid relief efforts while encouraging long-term planning and investments to stimulate Indiana's economy. About $37 million in direct funding will be provided through grants and investments to small businesses and manufacturers, the state said.
"To restart Indiana's economic engine, it's critical that we provide Hoosier businesses and entrepreneurs with the support they need to grow and get back on track," Holcomb said. "These initiatives will ensure that two critical drivers of our state's economy have access to resources and technological tools that allow them to continue competing and leading in the 21st century economy, while further positioning our state for long-term economic growth."
Initiatives include:
Small Business Restart Fund: Holcomb approved $30 million in federal funding made available through the CARES Act to small business restart grants. The program provides working capital to cover certain expenses related to the global pandemic. Indiana small businesses with fewer than 50 employees and $5 million in annual revenue that have experienced a 40% drop in revenue will be eligible to be reimbursed for up to 80% of qualified expenses, such as rent or mortgage payments, utilities, lease payments for real or personal property, and safety investments, such as personal protective equipment and infrastructure improvements.
Small Business Relief & Planning Resources: The Indiana Small Business Development Center received nearly $3.7 million from the U.S. Small Business Administration through the CARES Act to support increased resources for Hoosier entrepreneurs and small businesses over the next 18 months. The funding, which will nearly double the organization's annual federal appropriations, allowing the SBDC to increase no-cost services, including counseling and training, for businesses that were in operation prior to and that have been impacted by COVID-19.
Manufacturing Support & Long-Term Growth: The Indiana Economic Development Corp. board of directors approved $10 million to launch the Economic Activity Stabilization and Enhancement program aimed at supporting technology and operational advancements in the manufacturing industry.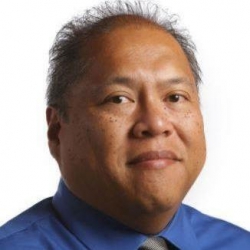 Latest posts by Larry Avila
(see all)