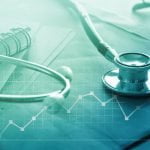 The rising number of confirmed COVID-19 cases around the state has sparked additional intervention by government and numerous organizations to slow further spread of the virus.
Many retail and service businesses either have closed or have restricted hours and have enabled special protocols if public interaction is necessary. Officials suggest it's best to call ahead to any business or organization before planning a site visit.
Gov. Eric J. Holcomb on March 19 signed executive orders, which extends closure of schools and provides economic relief and protections for people and businesses.
"Every day we learn more about how to tackle this monster," Holcomb said. "We are being thoughtful about how to approach every action we are taking in this national public health emergency and putting Hoosiers' health and safety first."
A summary of Holcomb's executive orders:
State of Emergency Extension
The current state of emergency will be expanded an additional 30 days after the current one expires on April 5.
K-12 schools
All K-12 public schools will remain closed until May 1. Non-public schools are also ordered closed. This date may be revised to extend through the end of the 2019-2020 school year if circumstances warrant.
All-state mandated assessments will be canceled for the current academic year. The governor has contacted U.S. Secretary of Education Betsy DeVos to share the state's plan and also has asked the Superintendent of Public Instruction Jennifer McCormick to pursue any federal waivers needed to cancel the requirements for accountability, chronic absenteeism and state-mandated assessments.
Economy
The state will align with the federal government to delay state income tax payments from April 15 to July 15. The U.S. Treasury extended the deadline to pay federal income tax by 90 days.
Penalties will be waived for 60 days for property tax paid after May 11. The state will work with counties that may experience cash flow stress because of the delay.
The state will not immediately move forward with using $300 million in reserves to pay for several capital projects approved in the just-concluded legislative session and instead maintain flexibility to utilize the funds as needed for relief efforts and to maintain current services. The state will consider using bonding authority to move forward with the just-approved capital projects.
Providers of essential utility services such as gas and electric, broadband, telecom, water and wastewater services are prohibited from discontinuing service to any customer during the public health emergency.
Unemployment Insurance Benefits
The state will interpret Indiana's unemployment laws to the broadest extent possible to cover Hoosiers who are out of work because of COVID-19.
Benefits will be paid to individuals who file their initial unemployment claims late.
The Department of Workforce Development will allow individuals to continue to accrue unemployment eligibility if they take work leave because of COVID-19.
DWD will seek federal authorization to provide unemployment benefits for those who are not otherwise eligible for unemployment, such individuals who have recently started a job.
For employers, DWD will not assess certain experience rate penalties because of employees who receive unemployment benefits because of COVID-19.
Housing
No residential eviction proceedings or foreclosure actions may be initiated during the public health emergency. This does not relieve the individual of obligations to pay rent or mortgage payments.
All public housing authorities are requested to extend deadlines for housing assistance recipients and required documentation to show eligibility for housing programs.
The Indiana Department of Financial Institutions and Indiana Community Housing Development Authority are required to work with financial institutions to identify tools to help promote housing stability.
Insurance
The commissioner of the state Department of Insurance will request that insurers institute a 60-day moratorium on policy cancellations for non-payment of premiums. This does not suspend a policyholder's obligation to make payments.
The commissioner will ask health insurers to cover COVID-19 testing without requiring prior authorization.
The commissioner will request that health insurers not increase prices or coverage costs that involve medical care for COVID-19.
Bureau of Motor Vehicles
To limit the number of in-branch transactions, late fees will be waived for several driver's licenses and identification card renewals, vehicle registrations, titles, and certain other transactions.
Other operational changes in branches are being instituted to provide for the safety of employees and customers in branches, such as spacing between terminals and limiting the number of customers in the lobby.
Veterans
Requirements have been relaxed for veterans to qualify for awards from the Military Family Relief Fund.
Awards in excess of $2,500 may be approved by the IDVA director during the public health emergency.
Indiana's number of confirmed cases changes daily. The state established a website, which provides the latest data on COVID-19 cases in Indiana as well as updated information on the situation.
The state said daily COVID-19 testing capacity in Indiana has expanded through a partnership between the Indiana State Department of Health and Eli Lilly and Company. The state said another private also has initiated testing.
Ivy Tech closes campuses
Ivy Tech Community College it will close all of its buildings statewide after March 20 until further notice. The college will continue to operate and deliver instruction wherever possible virtually as previously announced. With the closure of its buildings additional services to students will now also be provided virtually including advising, testing, financial aid and business office operations.
"As we continued to follow and learn more about the progression of the COVID-19 pandemic we made the decision to take further steps to lessen the risk for our faculty, staff, students and the communities we serve," Ivy Tech President Sue Ellspermann said. "This was a difficult decision to make, but one that will continue to help keep our communities safe. We are committed to continuing to serve our students as the state's Community College during these difficult times.
Ivy Tech's Northwest and North Central Indiana campus locations include, East Chicago, Gary, Goshen, La Porte, Michigan City, South Bend and Valparaiso.

Latest posts by Larry Avila
(see all)