The state has dropped a plan to acquire the site of a former power plant to build a fourth port.
The state on Sept. 17 said it would not move forward with its purchase of up to 725 acres near Lawrenceburg, the former site of the American Electric Power plant. The state said remediation work at the site, which is outside Cincinnati, would take too long to complete, rendering the site economically unviable as a port.
Gov. Eric Holcomb said he was disappointed the purchase did not go through.
"I have been eager to pursue the opportunity for a fourth port in Indiana well before holding this office and remain so today," Holcomb said. "While I'm disappointed this particular site is not feasible for this purpose, I am committed to working with the Ports of Indiana and all the dedicated business and local elected leaders in southeastern Indiana to explore other possible locations in the region."
Holcomb has included the acquisition of a fourth port site in his Next Level Agenda since taking office in 2017. His office will continue to work with the Ports of Indiana to find a fourth port site.
Indiana has two ports on the Ohio River in Jeffersonville and Mount Vernon as well as the port at Burns Harbor in Portage on Lake Michigan.
The Ports of Indiana has expanded each of its ports and now operates approximately 2,800 acres along Indiana's navigable waterways. Indiana's ports contribute more than $7.8 billion annually to the state economy and support nearly 60,000 jobs, the state said.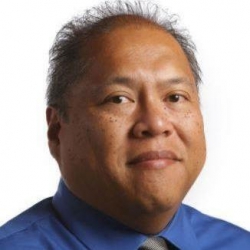 Latest posts by Larry Avila
(see all)