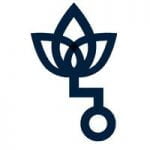 A statewide competition seeks the best solutions to help Indiana's agriculture sector and farmers work more efficiently.
The Producer-Led Innovation Challenge, presented by ArgiNovus Indiana in partnership with the Indiana Soybean Alliance and the Indiana Corn Marketing Council, is offering a $25,000 top prize. Entries are sought, which can assist the state's agriculture sector make better use of data from a myriad of sources including accounting, production, and inventory. Competition organizers seek a solution where data from all these sources can be compiled and more focused to eliminate duplicated work and help producers quickly make informed decisions.
Participants interested in competing must register by Sept. 25. Team entries are due Dec. 4 with the winners announced Dec. 12.
Competition criteria includes:
Ability to efficiently address one or all of the producer-defined challenges
Ability for the developed solution that integrates with current farm technologies
Ability to clearly articulate the benefits of the solution to the farmer/producer
Ability to develop a road map to commercialize the solution in 2021
Additional information is available on the AgriNovus Indiana website.

Latest posts by Larry Avila
(see all)