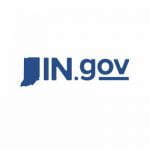 A group of business executives and education professionals from around the state has been assembled to examine what constitutes competitive teacher compensation in Indiana and how to achieve it.
The office of Gov. Eric Holcomb on Feb. 12 announced members of the volunteer Next Level Teacher Compensation Commission. The commission has been tasked to deliver its recommendations to the governor and the General Assembly before the 2021 legislative session.
Members include representatives from Northwest and North Central Indiana.
Among the commission members is Jená Bellezza of Gary, chief operating officer of the Indiana Parenting Institute. Denise Seger of Granger, chief human resource officer for Concord Community Schools in Elkhart, was named to an advisory council to the commission.
An organizational meeting will be scheduled at a later date.
Other commission members include:
Commission Chairman Michael Smith, Indianapolis, former chairman, president and CEO of Mayflower Group and former executive vice president and CFO of Anthem Blue Cross Blue Shield
Tom Easterday, Zionsville, former senior executive vice president, secretary and chief legal officer for Subaru of Indiana Automotive
Marianne Glick, Indianapolis, chair of the Eugene and Marilyn Glick Family Foundation and board member of the Gene B. Glick Co.
Bob Jones, Evansville, chairman and CEO of Old National Bancorp
Katie Jenner, Madison, vice president of K-12 initiatives and statewide partnerships at Ivy Tech Community College
Nancy Jordan, Fort Wayne, senior vice president of Lincoln Financial Group
Members of the advisory council are:
Melissa Ambre, Noblesville, director of the Office of School Finance for the Indiana Department of Education
Lee Ann Kwiatkowski, Greenwood, senior education adviser to Gov. Eric Holcomb
Emily Holt, Arcadia, math teacher at Westfield High School
Dan Holub, Indianapolis, executive director of the Indiana State Teachers Association
David Smith, Evansville, superintendent of Evansville Vanderburgh School Corp.
Holcomb has proposed increasing K-12 funding by 2 percent in the first year of the state's budget and then an additional 2 percent increase in the second year of the budget. Holcomb also proposed paying off a pension liability that schools currently pay, which would save school districts an estimated $140 million over the next biennium with continued savings in the future.

Latest posts by Larry Avila
(see all)