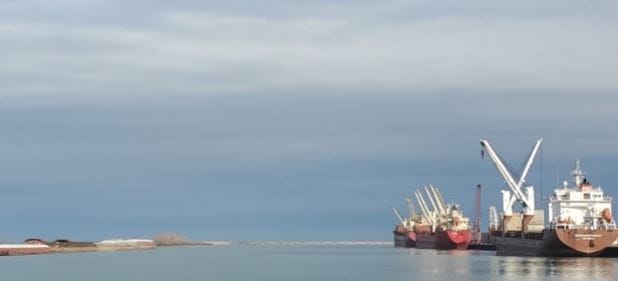 Great Lakes shipping doesn't appear to be contributing to the global supply chain issues.
The Great Lakes Seaway Partnership reported St. Lawrence Seaway traffic saw an increase of 1.66% when compared to last year. Import volumes into the Great Lakes-St. Lawrence Seaway System continue to climb as east and west coast ports experience congestion and shipping delays, officials said.
A total of 33,329,000 metric tons of cargo shipped through the Seaway from the opening of the navigation season on March 22 through Nov. 30. Additionally, total transits year-to-date reached 3,405 vessels, a 0.83% increase when compared to the same period last year.
Top performing commodities through Nov. 30 included grain at 8,974,000 metric tons and iron ore at 6,459,000 metric tons. While tonnage for grain shows a decrease compared to levels in 2020, grain shipments from the American Great Lakes ports of Toledo, Duluth, and Milwaukee helped close the gap.
Craig Middlebrook, deputy administrator of the U.S. Great Lakes St. Lawrence Seaway Development Corp. welcomed the increased shipping traffic.
"We are encouraged by the level of vessel activity for the month of November, with increases in the movement of bulk cargoes like iron ore, steel and export grain (and) general cargo continued to gain ground on 2020's volume," he said. "These trends are anticipated to continue as we approach the final weeks of the 2021 navigation season."
The Port of Indiana-Burns Harbor is part of the Great Lakes-St. Lawrence Seaway System.
Port Director Ryan McCoy said Burns Harbor has experienced heightened activity.
"The Ports of Indiana-Burns Harbor had a great November," he said. "Year-to-date, Burns Harbor is up more than 25% overall."
McCoy said the port is moving a lot of late-season coils, slabs, and bulk cargos.
"We have very full docks and a busy schedule up to the historical close of the season," he said. "With warm weather in the long-range forecast, we believe domestic, barge traffic will stay strong into 2022."
The Great Lakes-St. Lawrence Seaway System includes eight U.S. states and two Canadian provinces. More than 160 million metric tons of commercial cargo are transported on the waterway annually, supporting 237,868 jobs and $35 billion in economic activity.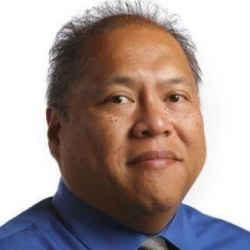 Latest posts by Larry Avila
(see all)