Jennifer VanderVeen, an attorney with the law firm of Tuesley Hall Konopa LLP in South Bend, was appointed president of the board for 2019-2020 National Academy of Elder Law Attorneys.
VanderVeen also was recently named a fellow of the academy.
As NAELA president, she will work with the NAELA executive committee and staff to achieve the academy's objectives and will also serve as the organization's chief spokesperson. The association works to improve the quality of legal services provided to older Americans and individuals with special needs.
"I am honored to be assuming the leadership of an organization that has a long history of serving its members, who in turn serve those who are most vulnerable in our society – our elderly and those with special needs. I look forward to the challenges and opportunities that this year will bring," said VanderVeen.
VanderVeen has been with Tuesley Hall Konopa LLP since 2013, focusing her practice in elder law, special needs law, and estate planning. She counsels clients in the areas of special needs trusts, guardianships, veteran's benefits, Medicaid benefits, and probate.
VanderVeen earned her law degree from the University of Michigan Law School and her bachelor's degree from Albion College. She is a member of the Indiana State Bar Association, the State Bar of Michigan, St. Joseph County Bar Association and Cass County Michigan Bar Association.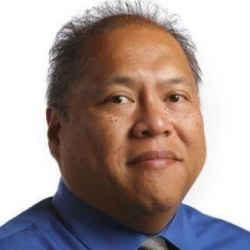 Latest posts by Larry Avila
(see all)