Regina Emberton, president and CEO, of the South Bend – Elkhart Regional Partnership, has received the certified economic development designation from the International Economic Development Council.
The designation means Emberton has mastered the skills of economic development, professional attainment, and is committed to personal and professional growth.
"We are pleased to announce that Regina has earned the nationally recognized certified economic developer designation from the International Economic Development Council," said Pete McCown, SBERP board chair and Community Foundation of Elkhart County president. "In addition to recognizing Regina's professional accomplishment, the designation brings a high level of credibility to the organization, making the (South Bend-Elkhart) region more effective at developing relationships with site consultants and prospective companies."
Emberton has seven years of direct economic development experience and spent more than 14 years working on a variety of commercial real estate projects, including research, consulting, brokerage, investment, and development.
Emberton also helped secure a $42 million Regional Cities Initiative grant for projects, which are improving quality of life. She also is an administrator for the Regional Development Authority, which is responsible for deploying the grant.
Emberton also worked with the University of Notre Dame to secure a $42.4 million LIFT Network grant to develop a collaborative platform connecting industry to the regional academic expertise and capacities in manufacturing, technology, and workforce development.
The CEcD designation for economic development practitioners, recognizes the culmination of years of professional education, as well as practical experience, and signifies the attainment of the highest level of knowledge and practical ability in the profession. CEcDs are viewed as experts in their field by employers, peers, and professional partners in the public and private sectors.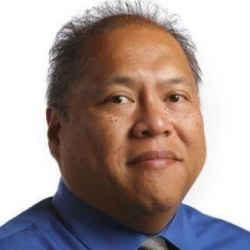 Latest posts by Larry Avila
(see all)